Solar Panel Roofing
Solar Power Roof Installation East Islip, NY

Are you tired of paying high energy costs in East Islip, NY? Ready to switch to a clean and efficient form of power that will save you money in the long run? Solar Pro Roofing has been providing quality solar panel installation in East Islip, NY and across Long Island for over ten years. With unparalleled customer service and unbeatable expertise in residence sustainability technology, this is your go-to choice when it comes to making the switch from grid electricity to solar energy! Keep reading to learn more about why Solar Pro Roofing might be the perfect fit for your family's renewable energy needs.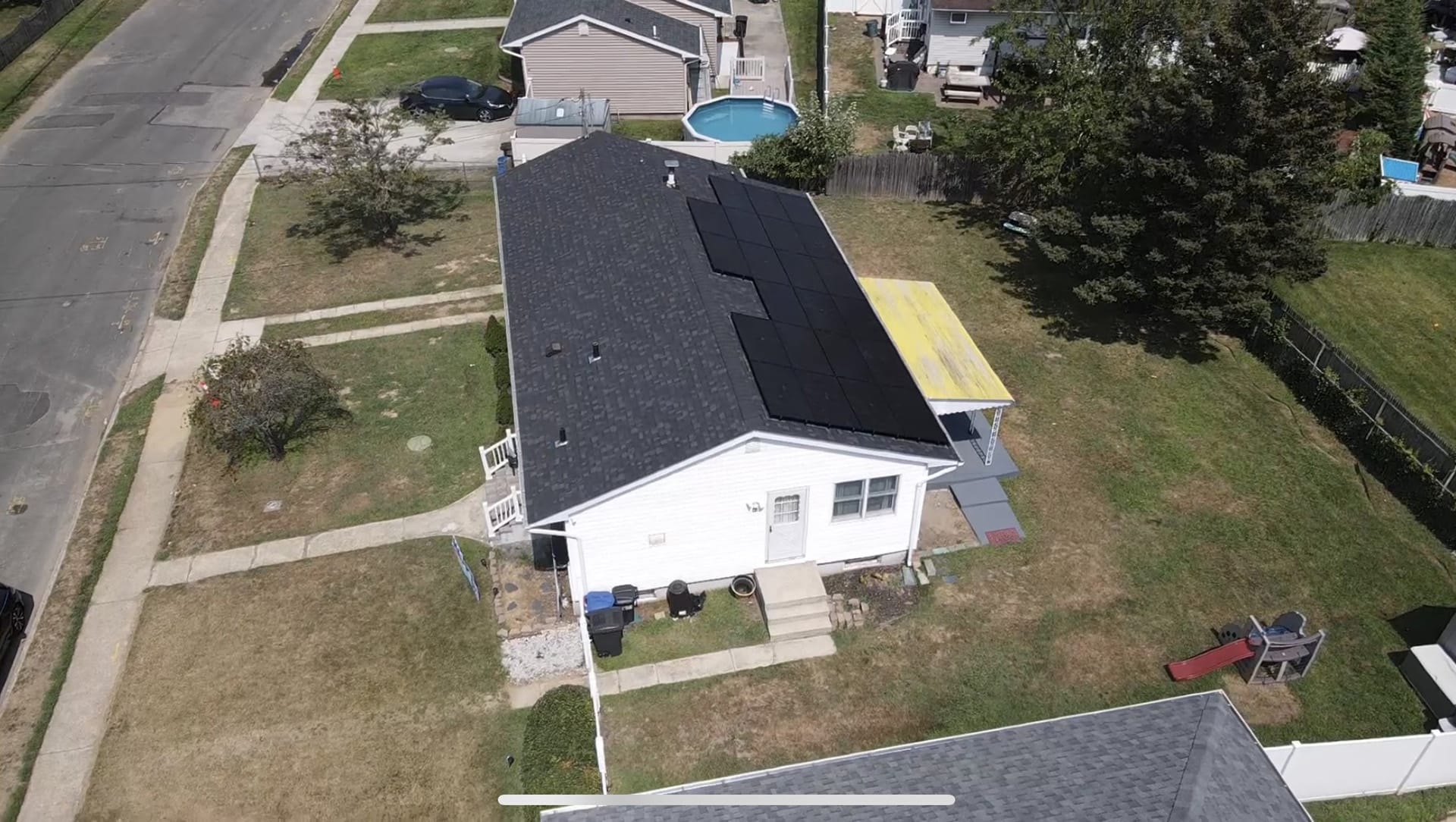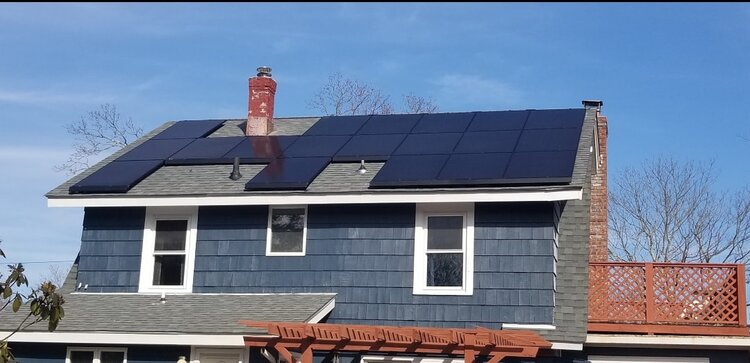 Solar Pro Roofing
Solar Roof Installation servicing East Islip, NY!
East Islip, NY residents looking to reduce their energy bills and contribute to a cleaner environment will find solar power installation to be an excellent option. Solar energy is a renewable and sustainable form of power that is generated through solar panels placed on your property. East Islip Solar power installation company, Solar Pro Roofing can help homeowners save money on their utility bills by generating solar energy, reducing their dependence on the grid, and freeing them from the fluctuating cost of traditional electricity. Additionally, they can do their part in reducing emissions and protecting the environment by producing clean energy. Not only is it an excellent financial investment in the long run, but a solar power installation also provides peace of mind in contributing to building a more environmentally sustainable future.
Why Choose Solar Pro Roofing for Your Solar Power Installation
Investing in solar power installation for your home or business is a smart choice for both the environment and your finances. But, choosing the right company to handle your installation is just as important as deciding to go solar. That's where East Islip Solar Panel experts, Solar Pro Roofing comes in. Their team of experienced professionals is dedicated to providing top-notch service and high-quality solar panels to meet all of your energy needs. With Solar Pro Roofing, you can trust that your solar power installation will be done efficiently and effectively, ensuring that you can save money and help the planet. Plus, with their commitment to customer satisfaction, you can rest easy knowing that your investment is in good hands.
Overview of the Solar Power Installation Process
The world is moving towards clean energy sources, and solar power is one of the most popular and widely used alternatives to fossil fuels. If you're considering getting solar panels installed for your home or business, it is important to understand the solar power installation process. The installation begins with a consultation with a solar energy provider, where they assess your energy needs and evaluate your property's solar potential. After the design and planning stage, the actual installation process begins, where the panels are mounted onto your roof or on the ground near your property. All this is followed by the wiring of the panels to a solar inverter, which converts DC electricity to AC electricity that can be used to power your home. The final step is the inspection and activation, which is done to ensure that everything is properly installed and connected to the grid. Investing in solar power installation is not only beneficial to the environment but also a great way to save money in the long run.
Understanding the Financial Benefits of Going Solar
Those who are considering making the switch to solar power installation may have heard about the financial benefits of doing so, but may not fully understand what these benefits entail. One of the primary advantages of going solar is the potential to significantly reduce or even eliminate monthly electricity bills. This is because once solar panels are installed, they can create enough energy to power a home or business independently, without needing electricity from the grid. In addition, some regions offer financial incentives such as tax credits or rebates to individuals who invest in solar energy. By understanding the financial benefits of going solar, individuals can make a confident decision that not only benefits the environment but also their wallet.
Melissa Rodriguez
– Operations Manager
Luigi Basile
– Sales Manager – Long Island/NYC Market
Andrew Grotsky
– Sales Manager – Northeast Market, TX and NM
Get a free over the phone or in person consultation TODAY!
Clients Testimonials
Here's what our clients say about us
Jarret taught me so much about solar I thought I was already an expert on it myself!.
My last PSEG bill was ONE penny..
Jarret took the time to make a proposal unique to the needs of my home!..