Solar Panel Roofing
Solar Power Roof Installation Stony Brook, NY

Investing in solar power can help you accomplish several goals. At Solar Pro Roofing we are passionate about providing the best quality of service when it comes to installing your new solar power installation in Stony Brook, NY. Our team is trained and certified with years of training and experience in roofing for residential homes, plus all necessary certifications to perform a safe component install on your home or property here in the Stony Brook area! We ensure that each system is installed correctly and efficiently, leaving you with peace of mind knowing that your investment will be worthwhile and enjoyed for many years to come. Call Stony Brook Solar Panel Installation Company, Solar Pro Roofing for more information!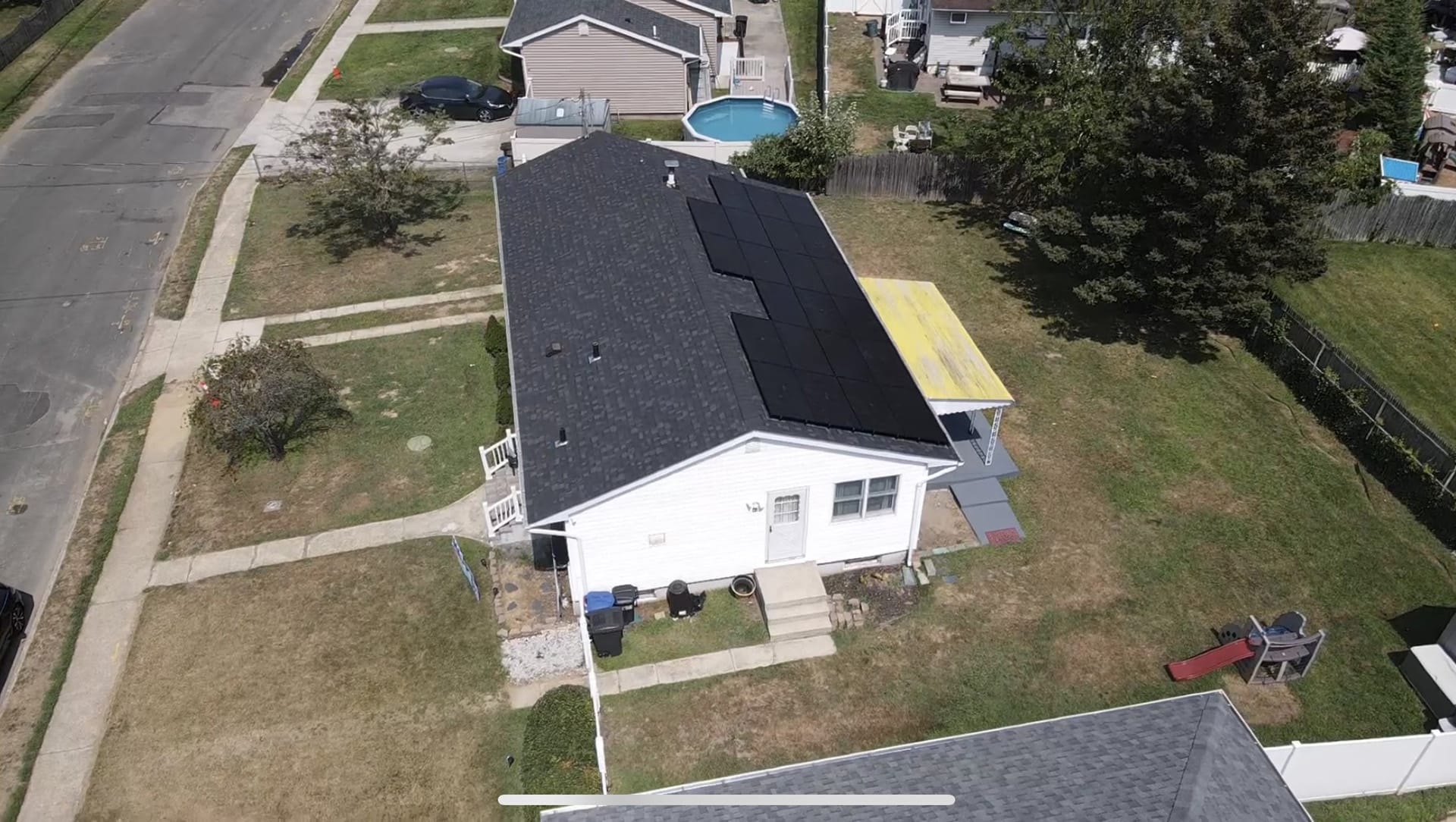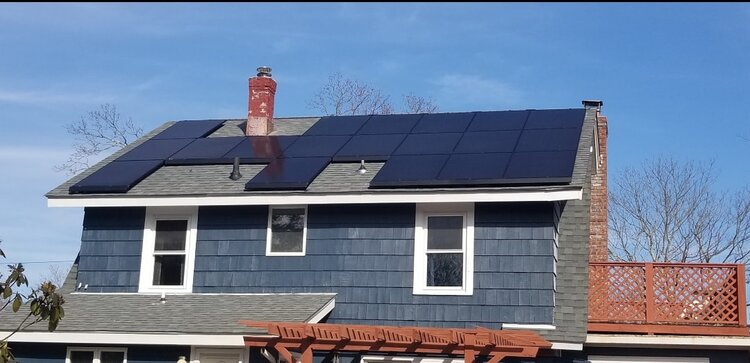 Solar Pro Roofing
Solar Roof Installation servicing Stony Brook, NY!
Attention Stony Brook residents! Are you tired of high energy bills and looking for a solution that's not only sustainable but cost-effective? Look no further than Solar Pro Roofing, the premier solar power installation company servicing Stony Brook. Our team of experts is dedicated to providing top-quality solar solutions that will reduce your energy bills and your carbon footprint. By harnessing the power of the sun, you can not only save money but also make a positive impact on the environment. Trust Solar Pro Roofing to install solar power on your home or business and start enjoying clean, renewable energy today!
Benefits of Choosing Solar Power for Your Home
Choosing solar power for your home is a fantastic way to save money on your energy bills while also helping the environment. By taking advantage of the sun's natural energy, you'll be reducing your reliance on fossil fuels and minimizing your carbon footprint. Solar panels are incredibly eco-friendly, and they're also very reliable, with many systems lasting over 25 years. Solar power systems are also incredibly flexible and can be tailored to meet your specific energy needs, whether your home is large or small. And best of all, by producing your electricity, you'll be able to lock in long-term electricity rates and protect yourself from price hikes in the future. With so many benefits to choosing solar power for your home, it's easy to see why more and more homeowners are making the switch. Contact Solar power installation company serving Stony Brook, NY, Solar Pro Roofing!
Solar Pro Roofing's Solar Panel Services and Features
When considering solar panel services, it's important to choose a company that is both reliable and efficient. That's where Solar Pro Roofing comes in. Our high-quality solar panels are designed to provide maximum efficiency and cost savings for years to come. In addition to their superior products, they offer a range of features and services to ensure a stress-free experience for their customers. From initial consultation to installation and beyond, Solar Pro Roofing is committed to providing top-notch service at every step of the process. Whether you're looking to reduce your energy bill or make a positive impact on the environment, Solar Pro Roofing has the expertise and technology to make it happen.
Why Install Solar Panels on your roof?
When it comes to cutting down on your energy bills and reducing your carbon footprint, installing solar panels on your roof is a smart move. Not only do they provide a sustainable source of energy, but they can also significantly lower your electricity costs and increase the value of your home. With advancements in technology, solar panels have become more affordable and efficient, making it easier for homeowners to invest in renewable energy for their households. Plus, by installing these panels, you're doing your part in promoting a cleaner and greener environment for generations to come. For a free estimate contact Solar Pro Roofing for all your solar power installation needs in Stony Brook, NY!
Melissa Rodriguez
– Operations Manager
Luigi Basile
– Sales Manager – Long Island/NYC Market
Andrew Grotsky
– Sales Manager – Northeast Market, TX and NM
Get a free over the phone or in person consultation TODAY!
Clients Testimonials
Here's what our clients say about us
Jarret taught me so much about solar I thought I was already an expert on it myself!.
My last PSEG bill was ONE penny..
Jarret took the time to make a proposal unique to the needs of my home!..